Uniform
Uniform is a great way of showing that we are all in this together and proud of our identity.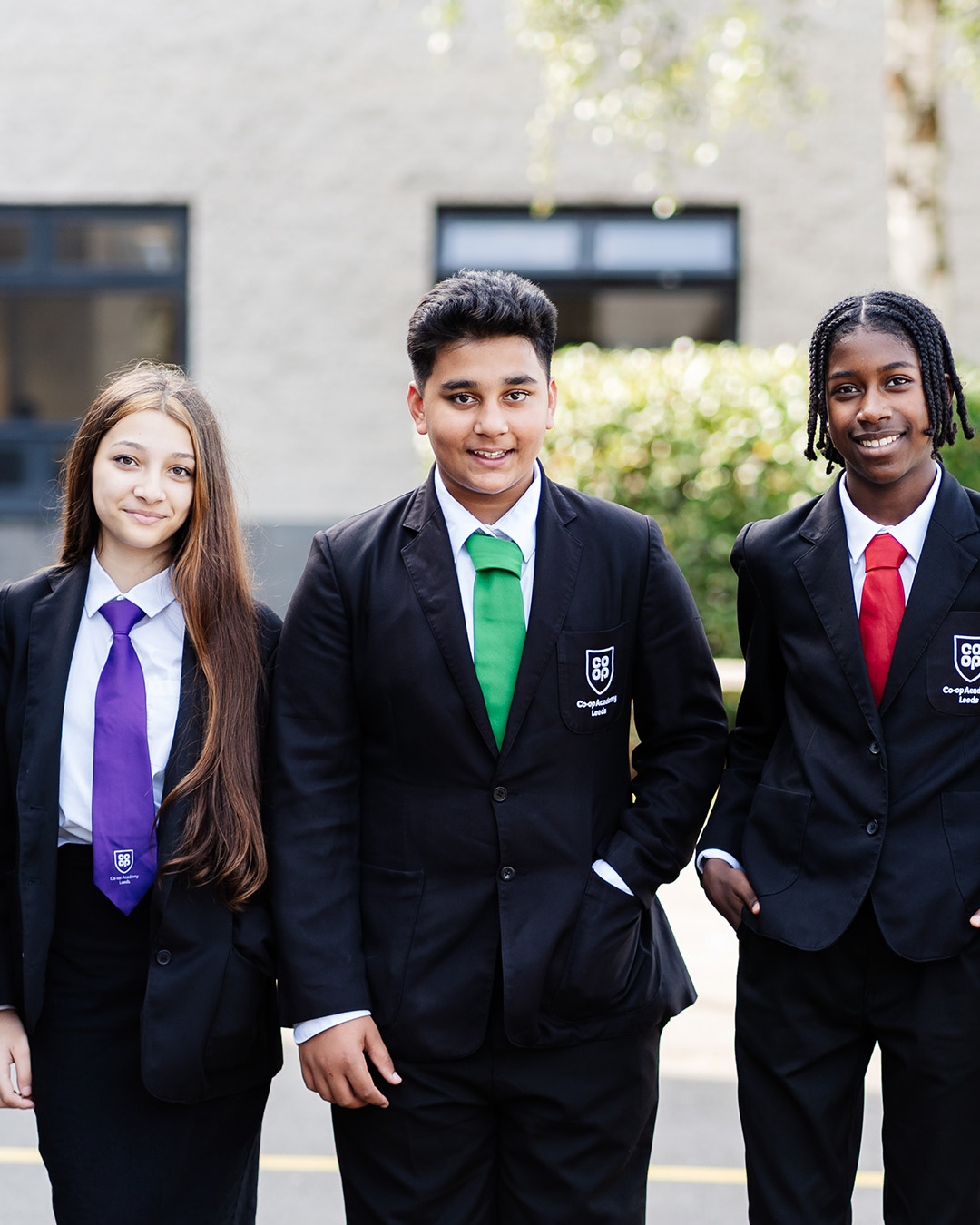 Academy blazer – black with badge
*provided by the Academy

Year specific tie
*provided by the Academy
Traditional white shirt with collar (not polo shirts)
Plain black tailored trousers or knee-length skirt
Jumper (optional) plain black V-neck
Plain black shoes
Plain black tights
If you wear a headscarf or headband, it must also be plain black

We do allow students to wear discreet, neutral make-up but if we think it doesn't meet our uniform standards, we will ask students to remove it. Nail polish and false nails are not allowed and students will be asked to remove them. Jewellery and bandannas are not allowed to be worn at any time and may be confiscated if seen.
We want our students to take responsibility as they grow into young adults. If a student wears the incorrect uniform, they will receive a 1-hour same day detention. The student would then either be expected to borrow an item of clothing, or they would work in our Inclusion unit until a family member can bring in a missing item.
If at any point you require any assistance sourcing items of uniform, please contact your form tutor. We are here to support you.

PE Kit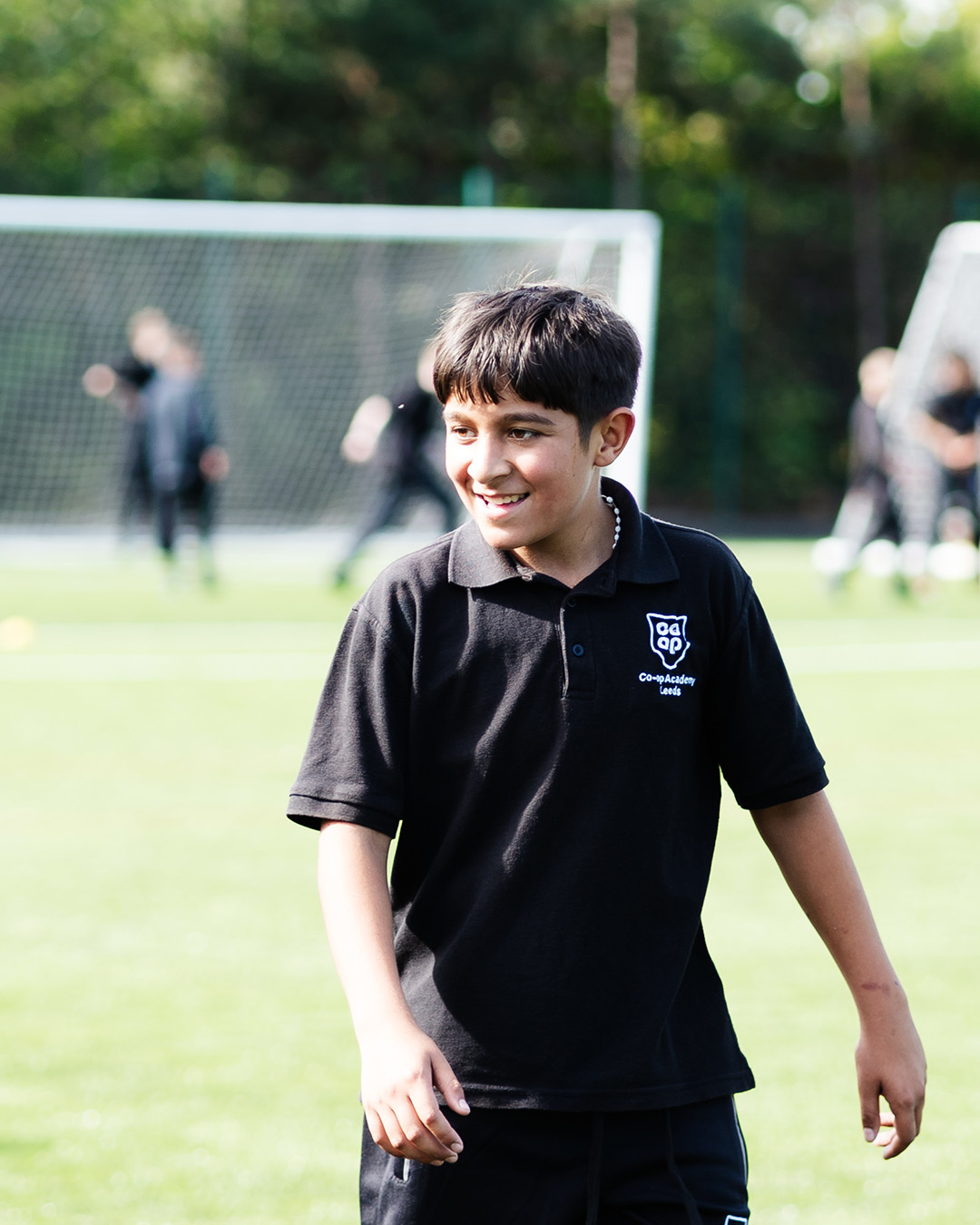 Black polo shirt with Academy logo
Plain black tracksuit bottoms or plain black shorts – no coloured stripes Plain black leggins are permitted with the academy logo on. Year 7 will be provided with track pants with logo on.
Trainers (moulded boots recommended for football/rugby/ 3G activities)
Black football socks – Optional but needed for fixtures
Shin pads (football/ hockey) – Recommended Gum shield (hockey/ rugby) – Optional
Black1/4 zip branded pullover . Year 7 will be provided with this item.

Metal studs are not allowed on our 3G pitch. We recommend buying multi ground/ moulded/ plastic bladed boots that can be used on both the field and 3G (if clean). Astroturf or running trainers are also permitted and can be used inside the sports hall. These must be clean for indoor use.
Uniform can be purchased from…
Jo Brand, 371 Harehills Ln, Leeds LS9 6AP, UK
uniwears.co.uk